Nagualmetal CNC Machining in china
Branch of Nagualmetal is a specialist China manufacturer and supplier offering the full range of CNC/EDM engineering services, comprising CNC Machining, CNC Milling, CNC Lathe Turning, EDM Wire Cutting and EDM Eroding. Computer Assisted Manufacturing (CAM) programs are run on customer 2D or 3D CAD data files. CAM programs are then directly downloaded to one of our CNC machines for automated machining.
Our lead times are fast, depending on the nature and volume of work. Automatic tool changers, high speed spindles, and fast feed rates allow us to machine components efficiently and accurately.
A wide range of materials such as aluminium, steel, hardened tool steel, stainless steel cast iron, brass, copper, polycarbonate, ABS, acrylic, PET, nylon and more can be machined to suit your needs.

Nagualmetal is an experienced Precision Manufacturer specializing in precision tooling in china, automated manufacturing equipment, and prototypes requiring close tolerance. Our wire cut EDM services are perfect for tooling assemblies and EDM intensive component parts.
Along with top quality services, our operation offers quick turn delivery, and can assist you with every aspect of your project, from design to manufacturing.
Our staff of experienced machining professionals can assist you in solving the most challenging CNC machining and manufacturing tasks. From complex 3-D machining to simple hole drilling, we can be your first choice for CNC and EDM.

Follow are the informations about our precision parts by CNC machining in china.
--------------------

● Materials for CNC Precision machining parts
We can process product materials are:
An aluminum alloy series: all aluminum and aluminum alloy (ASTM Grade from 1050-7475), commonly used are: 2011,5052,6061,7075, etc.
(2) Copper Alloy Series: all copper and copper alloy, copper, copper, brass, bronze, phosphor (the ASTM grades from C11000 to C38000), commonly used: C11000, C22000, C26000
(3) Stainless Steel Series: all the basic machining stainless steel, the ASTM grades (JIS grade corresponds to the basic, together with the SUS can): 201,301,303,304,314,316,420,430,630
Steel series: all the basic machining steel can be processed, for example: 20 # steel, 45 steel, easy to cut iron (common SUM24L, SUM22, Y12, Y15)
● CNC Precision machining parts accuracy
Machining accuracy: IT6 level, such as the 10mm dimensions, tolerances can be done 0.009mm, 20mm size tolerances can be 0.013mm
● Maximum size of Precision parts suit to CNC machining
Lathe parts (turning parts , such as axes, coupling,bushing, thread rod , etc.) following the outer diameter of 300mm, length less than 150mm
Milling parts (box, cylinder, etc.) 800mm long, 330mm wide, 120mm high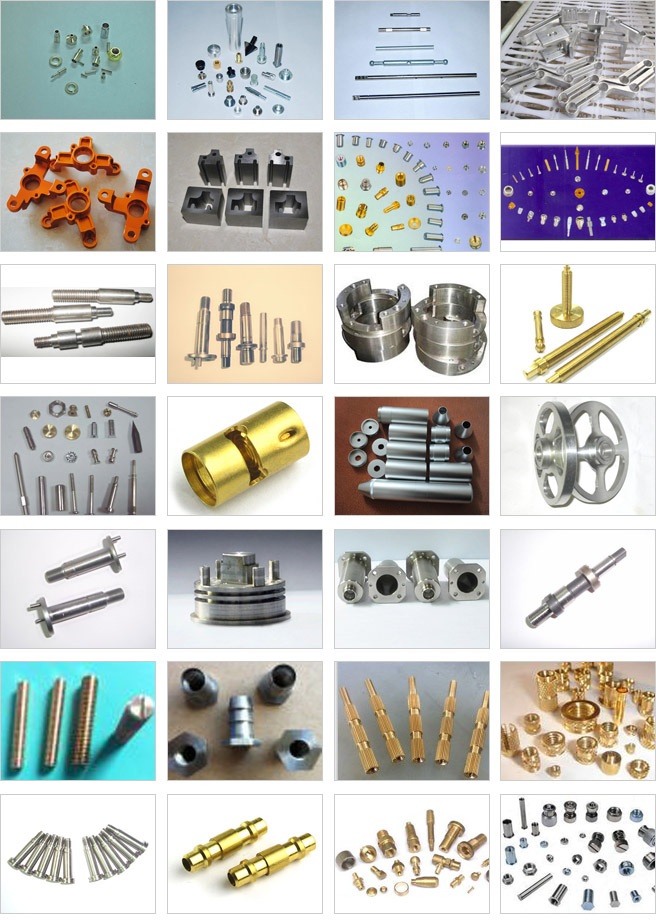 CNC Turning Services In China
Are you looking for professional CNC Turning or we call cnc lathe services in China that you can avail even online? On the other hand, would you like to receive a high quality of service from a reputable and reliable company?
Well, you can now say goodbye to your worries because AT NAGUALMETAL is here to serve you! We have been providing CNC Turning parts which will help you have components integrated with premium quality. Here with us, you can avail our Turning Services even online. Also, we are capable of providing you sources which will help us perform the work properly.
We always work hard to enhance and meet the expectations in order to give the convenience that you deserve.
CNC turning machines, or lathes, spin the material so that when a cutting tool is applied, it produces a part with rotational symmetry. Modern CNC turning centers are considered to be turn/mill machines, as they can perform secondary operations similar to those of a CNC milling machine. Turn/mill centers also contain tool changers, but in general, these milling operations have less machining power than a standalone milling machine.
While a lot of factors go into determining if a part can be made most cost-effectively on a CNC turning center, some things we look at are:
How many parts are needed short-term and long-term? CNC turning centers are generally good for prototypes to short-run volumes.
What is the largest OD on the part? For the CNC turning centers at Pioneer Service, the maximum OD for colleted (bar feed-capable) parts is 2.5."
Parts over 2.5″ OD are chucked individually, which depending on volume, can contribute to the price.
Parts under 1.25″ OD and medium to high volume may be a better fit for the Swiss screw machines.
latest news
Warmly welcome Dr. Torsten Becker and Lance Lan from Germany ...

New customer from Mexico who namedIsaac Smeke will be visitin...

Warmly welcome Mr Andy from UK visiting our factory check his...

Warmly welcome Mr Anwar Master from The Kingdom of Bahrain vi...